At Maximum One we allow you the unique opportunity to market yourself and your services under you own chosen "trade name" rather than "Maximum One".
We register you chosen name as a "trade name" or "dba" of the Maximum One corporate entity. After that name is approved by the county and the dba recoreded, we register that name with GREC. This process takes anywhere from 2-4 Weeks.
At that point, you may advertise and market your services under that registered name - "Maximum One" does not have to appear on your signs, business cards, advertising, website, etc. - any of the marketing! The only requirement per GREC; however, is that you include the Broker's phone number as registered with GREC.
Grec will only allow a Brokae to register one phone number; therefore, you MUST advertise the phone number: 770-835-4311 (this is a change from when we fist started this program) when required to use the phone number in your advertising. You may add your extension to the end of that. All contracts will still print with the Maximum One logo on them.
Please Note: Maximum One does not "take over" existing LLC's or anything like that. We are simply doing a DBA in your name and you have COMPLETE control over your name and brand.
The "Agent Trade Name" is merely a bda of MX1 Corporation; it is not a corporate entity in which MX1 has any part - only a "name" so to speak. If you were to ever leave MX1, we simply remove that specific trade name of MX1 Corporate from GREC. This is done online and typically takes effect withing 24 hours.
This is completely different from being paid as an LLC for financial and tax purposes. If you want to simply change how we pay you, please contact agentbilling@maxoneexcutives.com. We will need your Corporate name, date of incorporation, and a copy of your Articles of Incorporation.
Benefits to Consider
• Continue name recognition & marketing you have been using.
• No fees for a separate broker & no liability – it would be Maximum One Brokers & Maximum One Liability.
• No separate staff (Compliance Broker or Accounting Staff or Administrative Staff, etc.)
• No separate fees for FMLS or GAMLS.
• No separate E&O Insurance costs – or most likely a huge reduction in cost.
• Synergy of over 1250 agents.
• Use of multiple offices throughout town.
• Volume discounts in agent tools – we have many Corporate discounts due to our size.
• Free VoicePad.
• Free agent apps / Mobile Web Sites.
Let us know if you have an questions!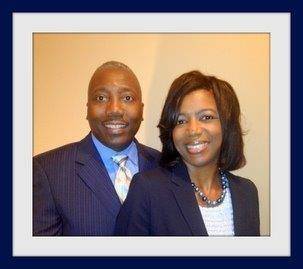 Kenneth and Monica Storey - Owners of Maximum One Executive Realtors
Email: Info@maxoneexecutives.com
Phone: 770.835.4311